Welcome to the Word on Fire Institute
Your WOFI Dashboard
Join Today
Looking for the video recordings of the Wonder Conference keynotes and breakout sessions?
To view all Wonder videos, click the button below.
A Word From the Fellows
March 24 | Dr. Christopher Kaczor
Greetings from the Institute
Dear Institute Members,
Elisabeth Leseur was married to an atheist. He undertook to destroy her faith by leaving atheist pamphlets around the house and by trying to argue her out of her faith.
In response, she prayed constantly for her husband. She wrote, "To go more and more to souls, approaching them with respect and delicacy, touching them with love. To try always to understand everything and everyone. Not to argue; to work instead through contact and example; to dissipate prejudice, to reveal God and make Him felt without speaking of Him; to strengthen one's intelligence, to enlarge one's soul more and more; to love without tiring, in spite of disappointment and indifference. Above all, to draw to oneself the humble and the little ones so as to lead them to Him who loves them so much."
After she died of a painful cancer at the age of 47, her husband found a note in which she predicted that he would not only become a Catholic but become a Dominican priest. He scoffed.
Years later, this story was told to Bishop Fulton J. Sheen during a retreat under the direction of Fr. Felix Leseur, Elisabeth's husband, who did indeed become a Dominican priest.
Elisabeth Leseur shows us the power of prayer, sacrifice, and good example in evangelization.
Best wishes,
Dr. Christopher Kaczor
St. Thomas Aquinas Fellow for the Renewal of Catholic Intellectual Life
Read More
New Videos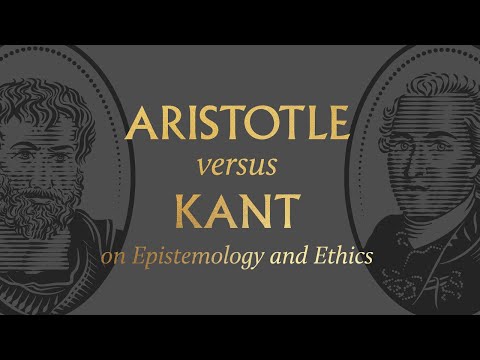 Series
Aristotle Vs. Kant on Epistemology and Ethics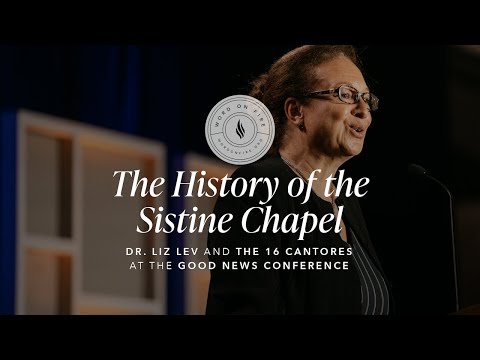 Lectures
The Sistine Chapel: The Sight and Sound of Beauty with Dr. Elizabeth Lev and Sixtini Cantores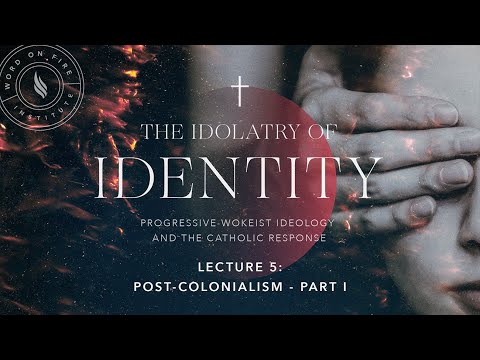 Shows: Idolatry of Identity
Post-Colonialism – Part I – Lecture 5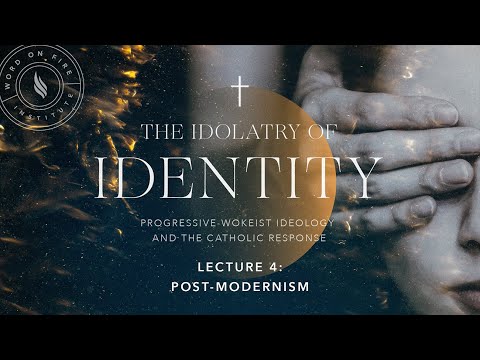 Shows: Idolatry of Identity
Post-Modernism – Lecture 4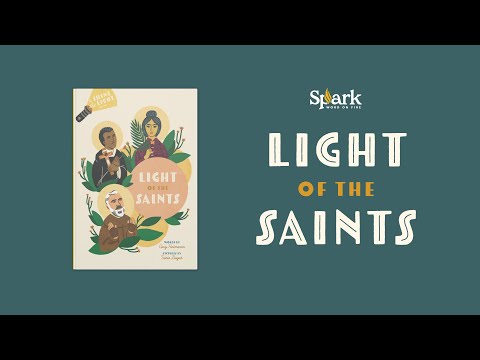 A Look Inside the Book
Light of the Saints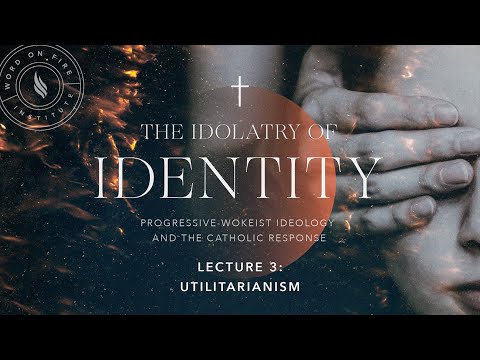 Shows: Idolatry of Identity
Utilitarianism – Lecture 3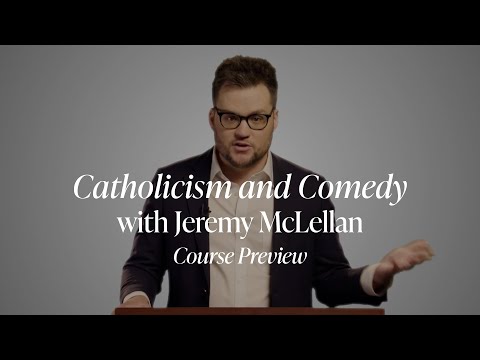 Course Preview
Catholicism and Comedy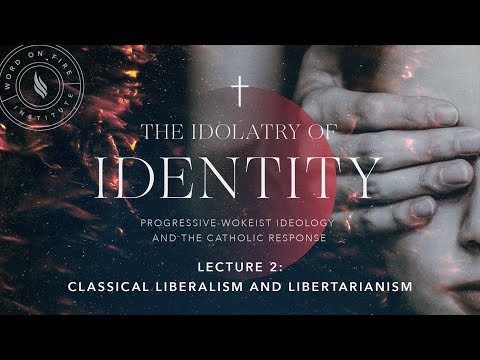 Shows: Idolatry of Identity
Classical Liberalism and Libertarianism – Lecture 2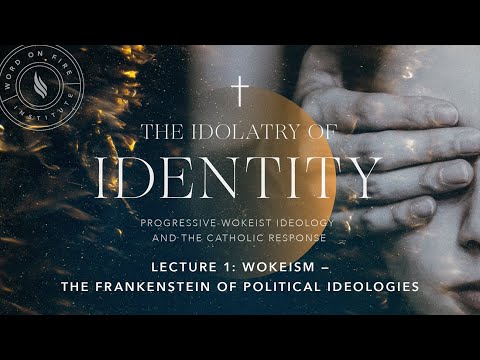 Shows: Idolatry of Identity
Wokeism – The Frankenstein of Political Ideologies – Lecture 1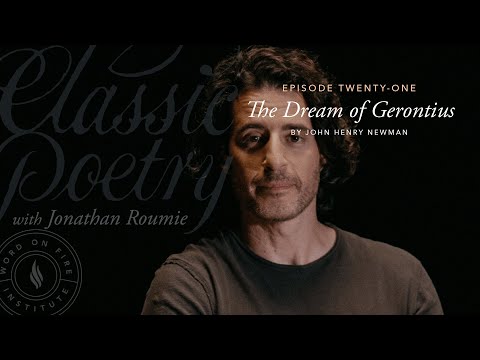 Shows
Classic Poetry: Episode 21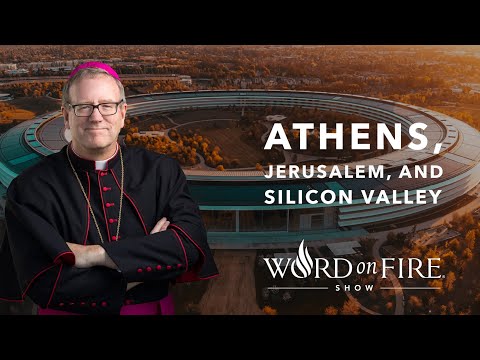 Podcast
Athens, Jerusalem, and Silicon Valley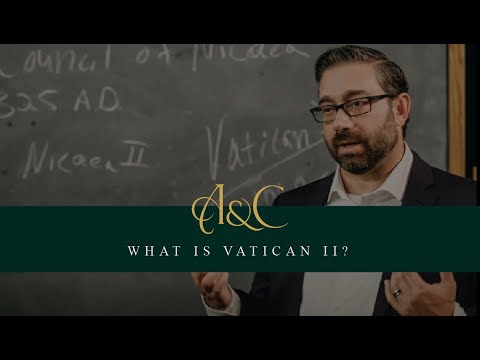 Shows
Authority & Continuity: Lecture 1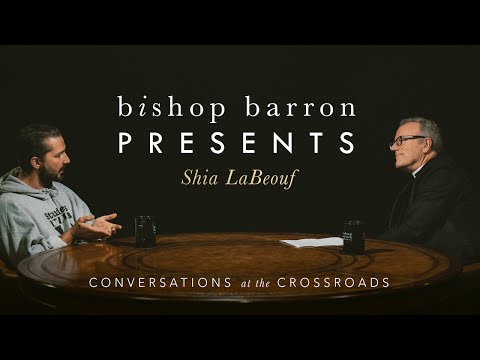 Videos
Bishop Barron Presents: Shia LaBeouf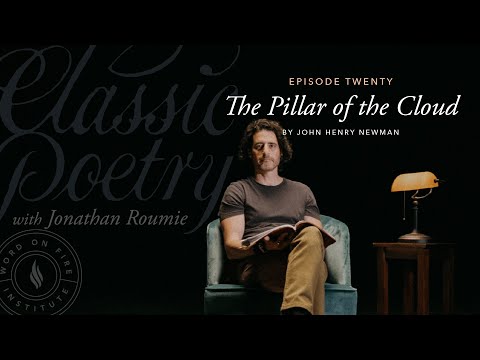 Shows
Classic Poetry: Episode 20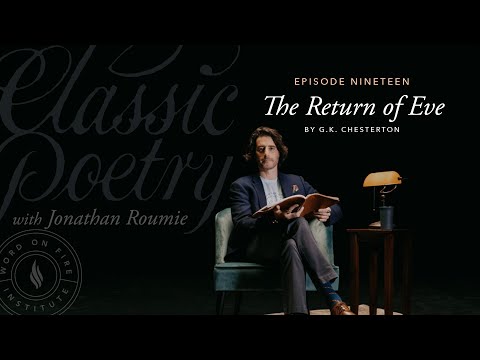 Shows
Classic Poetry: Episode 19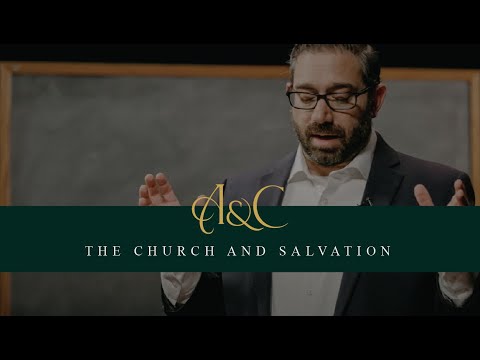 Shows
Authority & Continuity: Lecture 4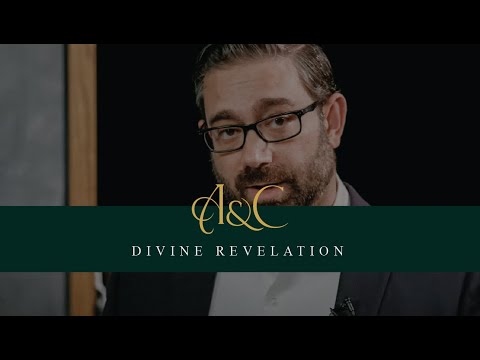 Shows
Authority & Continuity: Lecture 3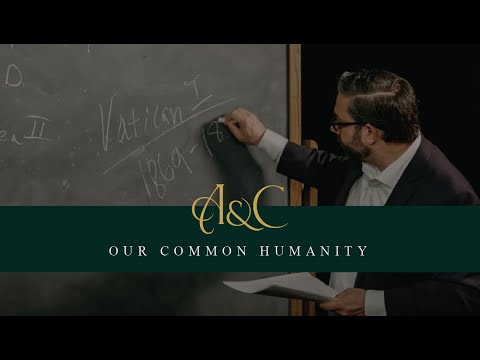 Shows
Authority & Continuity: Lecture 2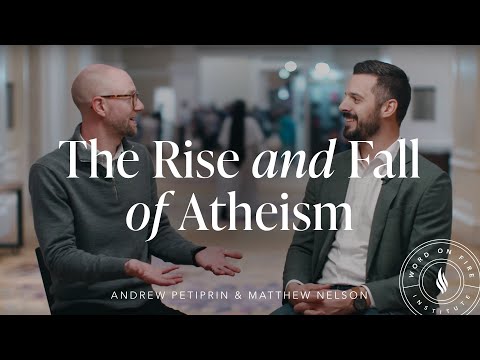 Videos
The Rise and Fall of Atheism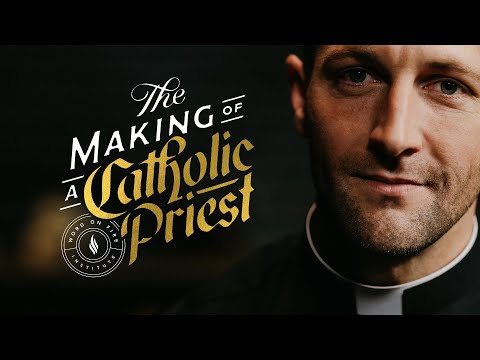 Films
Premiere: The Making of a Catholic Priest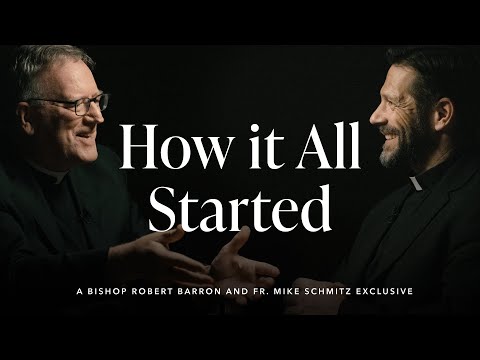 Videos
The Vocation Stories of Bishop Barron & Fr. Mike Schmitz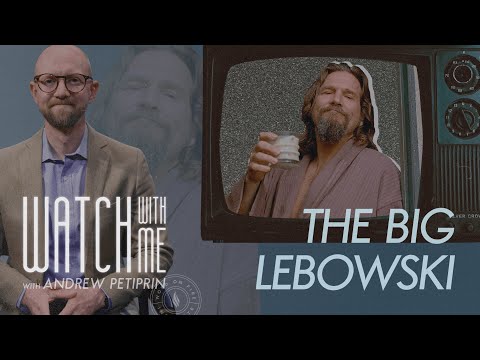 Shows
Watch With Me Episode 6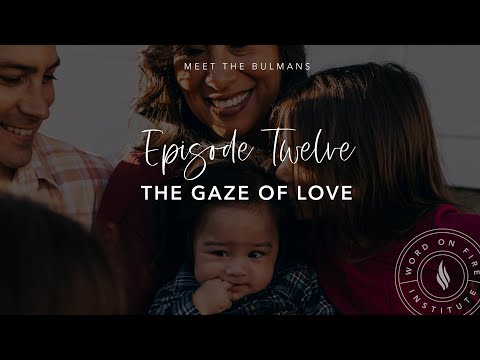 Shows
Meet the Bulmans Episode 12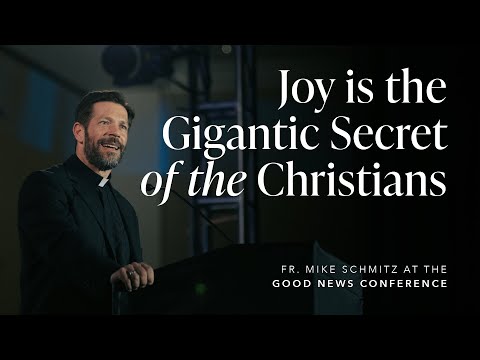 Keynote
Joy is the Gigantic Secret of the Christians – Fr. Mike Schmitz
Writer Development Feature
James Robert Kibby
"Sursum Corda" ("Uplifted Heart")
("The Lord be with you.")
I remember a young boy on a summer afternoon
In his backyard, enjoying the cold mist
From the garden hose. His skin felt refreshed
In the tiny shower and his eyes delighted
In the spectrum of colors revealed in the water.
I hear him holler to his siblings, "Look at the rainbow!"
Could this heavenly sign, God's reminder to never destroy
The earth with a flood, be found in hose water?
What about the patch of grass overwhelmed as he keeps
The nozzle open, fixed on the colors he is used to seeing
Stretched across his entire world? He will soon relent,
And the sun soak up what it can, including the mystery
That captured a young boy's attention.
("And with your spirit.")
I remember two parking lots, one at each end of the store,
And a young man pacing back and forth, already tired of work.
Through the glass doors he notices the sunlight receding
As black clouds arrive on the changing wind.
With the force and intensity of an oncoming freight train,
The storm rolls in, dumping its quarried load on the asphalt,
Cars, and buildings below. The rain sounded like pebbles poured
Out of a jar, drowning the usual noise of beeping registers
And banging carts. A few thunderclaps and it was over.
The sun, never leaving, peaked through the clouds,
Displaying the ancient sign of God's mercy, that in our despair,
He does not forget us, even a young man pushing carts part-time.
("Lift up your hearts.")
I remember the smell of grilled hot dogs and popcorn
Filling the air, and music dallying above the chatter
And laughter of community. The journey to this point
A distant memory. In fervent prayer and unity, we carried
On in faith, our joy abounding one summer day when our new home
Hosted tents, Classic cars, men, women, and children.
We left our Egypt one year ago, witnessing the power of God
In our transition. This structure was a tabernacle in the wilderness,
A sign of God's presence among His people, a vein of orthodoxy
In the English tradition. We watched as dark clouds gathered
In the south, Heading northward. The wind picked up and blew
Through tents and over tables, and then the rain came.
Our clothes were soaked as we carried in what we could
And covered what we could not. We worked with our eyes down.
In our celebration, we forgot there was water to pass through,
And what leads is not our ambition or skill; what follows
Is not our glory and success. We are hemmed in
By a Sovereign God whose will is our good and whose glory
Is our flaming hearts. The storm passed, and a prismatic arch,
Of such splendor that it doubled in the sky, flooded the eyes
Of our hearts with its light as we looked up.
("We lift them up to the Lord.")
I stand in the parking lot of a Chinese restaurant
After it had rained. The sky washed in a melon hue
As the sun was setting. The calm, cool air was a delight
To my nose with its spring scent and refreshed my lungs
With each breath. In the tranquility, I was unaware
That something down deep was called up as I exhaled.
Taking in the Pneuma of Creation, I find that
"It is the Spirit that quickeneth." The Heavenly Dove
Hovers with His multi-colored wings spanning days
And moments, and out of my life comes gold
And precious stones, materials to build a temple
Where He can dwell. I breathe again and praise Him
Whose banner over me is love, springing new shoots
In fresh conversion.
("Let us give thanks to the Lord our God.")
I kneel before the table where bread is broken
And hear the words as the story of our salvation
Is told through Eucharistic rites and rituals.
The Host is lifted, and I see Him who was raised,
His arms stretched to the East and to the West:
A sign of submission, a sign of welcome.
His blood water pours from the spear wound,
And in it unfolds the familiar covenantal colors:
Red for the New Covenant in His blood that speaks
A better word than the blood of our transgressions.
Orange for the sanctifying fire that purifies
Our hearts like silver. Yellow for the glory that will be
Revealed in the sons of God. Green for New Creation
Through the work of the Spirit. Blue and Indigo to remind us
That God separated water from water and made first Israel
To pass through them and then the Church,
Giving us a share in the promises made to the fathers.
Purple, for we are called into a royal priesthood
To lead Creation in a chorus of right praise to God.
The Host is broken, and so am I
In the prismatic beauty of sacrifice.
("It is right to give Him thanks and praise.")
We pray the "Our Father" as one voice, and though
Spread out over continents and time zones, we inhabit
A wide spectrum of expressing one faith as one light.
In this light, we see everything else; heavenly worship
Mirrored in sacrament and song, the altar a throne,
The bells ringing that every knee would bend and tongue
Confess the Lord whose life is given to all, and all to cry,
"Magnificat!"
*Disclaimer: All views and opinions in the Writer Development Feature pieces come from the individual authors and do not reflect the official views of Word on Fire Catholic ministries.